Aixi queda el cartell del FIB 2018 despres de les 25 darreres incorporacions
---
KATY LEMA - EL PAIS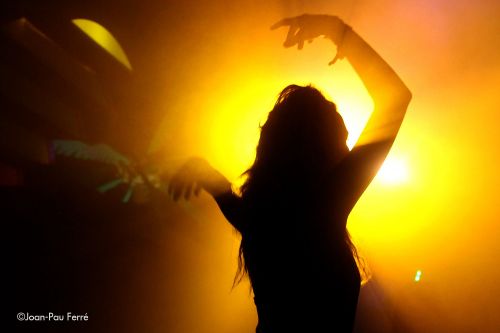 Foto:Gironit.com
El Festival Internacional de Benicàssim se celebra los días 19, 20 y 21 de julio y ha cerrado su cartel con la incorporación de más nombres a su programación. La tanda de 25 artistas está liderada por C. Tangana, Bob Moses, Los Punsetes, Tulsa, Papaya, Amable o Ley DJ, unas confirmaciones que se unen a los cabezas de cartel de este 2018: The Killers, Travis Scott, Pet Shop Boys, Liam Gallagher o Justice.
Lo cierto es que quedan menos de dos meses para que comience una nueva edición del FIB, y la organización también ha publicado a qué escenario se subirán los artistas confirmados este 2018. El festival de Benicàssim ha anunciado esta disposición incluyendo los últimos nombres que se han sumado a la programación.
Cartel por escenarios
Escenario Las Palmas
Jueves: Travis Scott, Two Door Cinema Club, J Hus, Nothing But Thieves, Ley DJ y Caroline Rose.
Viernes: The Killers, Eric Prydz, The Vaccines, Catfish and the Bottlemen, Anna Calvi y Juanita Stein.
Sábado: Pet Shop Boys, Chase and Status Live, The Kooks, Los Punsetes y Holy Bouncer.
Domingo: Liam Gallagher, Justice, Bastille, Madness, Shame y Hudson Taylor.
Escenario Visa
Jueves: IZAL, Jessie Ware, Everything Everything, Tune-Yards, Cashmere Cat, The Magic Gang y Zulu Zulu.
Viernes: Rag 'N' Bone Man, The Charlatans, Sleaford Mods, C. Tangana, Tulsa, Joana Serrat & The Grand Canyoners y Amable.
Sábado: Belle & Sebastian, Giggs, Metronomy, The Horrors, Toundra, Oscar & The Wolf, Junior Mackenzie.
Domingo: Dorian, Wolf Alice, Parquet Courts, King Khan & The Shrines, Our Girl, DJ Rojiblanco.
Escenario South Beach Dance Stage
Jueves: Princess Nokia, Soffi Tukker, Meridian Brothers y Friend Within, Her's.
Viernes: Tommy Cash, Bob Moses, Palmistry y Desert.
Sábado: Monarchy, Oddisee & Good Compny, Oshun, Hayden James, Myd, Leyya, Zazo & Gxurmet.
Domingo: Cedric Gervais, Detroit Swindle, Anna of the North, Nathy Peluso, Alma, Jimothy Lacoste y North State.
Escenario Radio 3 FIB Club
Jueves: Razzmatazz presenta: Pale Waves, Carolina Durante, Vulk, Terry vs Tori, Fuego Squad y Nadie Sheikh.
Viernes: Razzmatazz presenta: Perro, The Snuts, La Plata, Cuchillo de Fuego, Siria y Buenavista.
Sábado: Ochoymedio presenta: Rusos Blancos, Papaya, Bodega, Melaenas, Fario, Ochoymedio DJS, DJ Caro, Say Yes DJ.
Domingo: Ochoymedio presenta: The Parrots, Los Nastys, Zoé, Favx, Maren Ladson, Ochoymedio DJS y Aldo Linares.
Entradas para el FIB 2018
Puedes comprar tus abonos de cuatro das, con ocho de acampada gratuita del 16 al 23 de julio en Campfest, al precio de 155 €. Si no vas todos los días, tienes una selección de entradas de día. Las de tres días (de jueves a sábado o de viernes a domingo) están a la venta por 135 € y las de dos días (jueves y viernes o viernes y sábado) por 110 €, o sábado y domingo por 100 €. Ambas cuentan con camping. Además, aún están a la venta las entradas de día para jueves, sábado y domingo por 50 € y las del viernes por 60 €. A partir del 1 de junio su precio será de 55 € y 65 €. Estos boletos no cuentan con zona de acampada.
También siguen disponibles los pases VIP de cuatro días a 300 € y hay un cupo muy limitado de entradas VIP para cada día del Festival por 135 €.